[Writer: Chrissy.C]
PG-13 For Violence and Blood, Language, Alcohol, and Disturbing Imagery
Story & Information
After death a select few is chosen to participate in a set of games at a bar. The games are hosted by arbiters that must draw out the worst in you. This is to find the true nature of your personality. 
Interesting Facts and Information
Originally a short film by Yuzuru Tachikawa that was animated by MadHouse for the "Young Animator`s Training Project".
"Death Billiards" and "Death Parade" were directed and written by it`s owner Yuzuru Tachikawa.
Although a popular series. "Death Parade" unfortunately had poor sales in Home Video. Around 1000 Units in total of DVD/Blu-Ray copies. 
Anime Review
PROS
+ Coloring and animation. The animation is great, they move well and + quality is done on it, especially the cinematic sequences of camera pans and zooms. Coloring is great as well, tones and shadows are nice. So praise for the animation team at MADHOUSE and Director Yuzuru Tachikawa.
+ Although concepts for the non-linear narratives may seem cliché. Yuzuru Tachikawa was able to tackle the stories and make them convincing enough.
+ The characters are very much enjoyable to be around. Though there a few cheesy moments that arrive from the character Onna. From "We`re human speeches" and falling on the knees.
  Side Pro: + English Dub Voice Actors do a great job of capturing the characters personalities.
CONS
– There are too many characters to fit into their time slot. Many characters have small sections. There isn`t much to say about them and to know them by. They are definitely interesting and unfortunately they aren`t elaborated on. Understandably due to their time frame. However that doesn`t mean re-writing couldn`t have occurred.

– Misleading Opening theme. It is a fun one, I agree. I`d prefer that they didn`t go with this approach. It worked fine in series such as "Madoka Magica" and "School Live" although even with those they should have definitely changed to a theme that should have matched the atmosphere of the series. The ending theme on the other hand "Last Theater" by Noisycell fixes that problem. 
8.5-8.8/10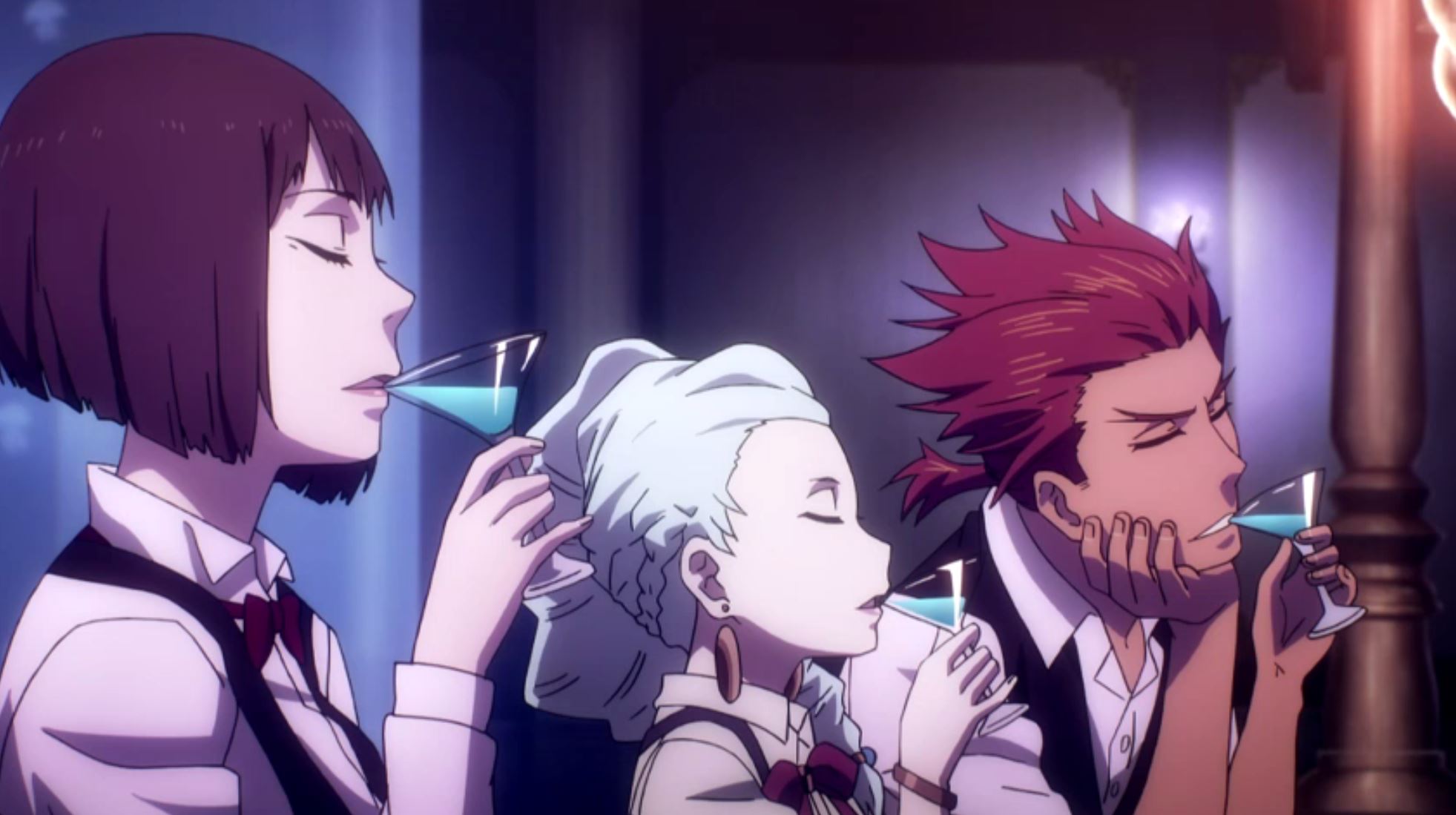 Death Parade is a well-written series. With great visuals and quality animation. Within the package though it contains a misleading opening theme and too many characters to explore. However it is definitely one of the better series in 2015.
You can view the trailer for 'Death Parade" below.